Adjusting antennas on one of our test vessels, Search and Rescue boat 11 00. The second test vessel, Motor Yacht @Sea, is visible in the background.
This week (33), the project partners from ANAVS, Lantmäteriet, RISE, SAAB and TELKO are meeting in the port of Gothenburg to install and test equipment on two of our test vessels. Using the new VDES standard, we cannot only send and receive AIS signals but also highly accurate predictions of the ship's movements. These predictions, helped by a machine learning algorithm and high-accuracy GNSS signals, are visible in the ECDIS and can help navigators to make better decisions and improve safety. The Gothenburg archipelago and nice late summer days offer a beautiful environment to test these functions and get the team together.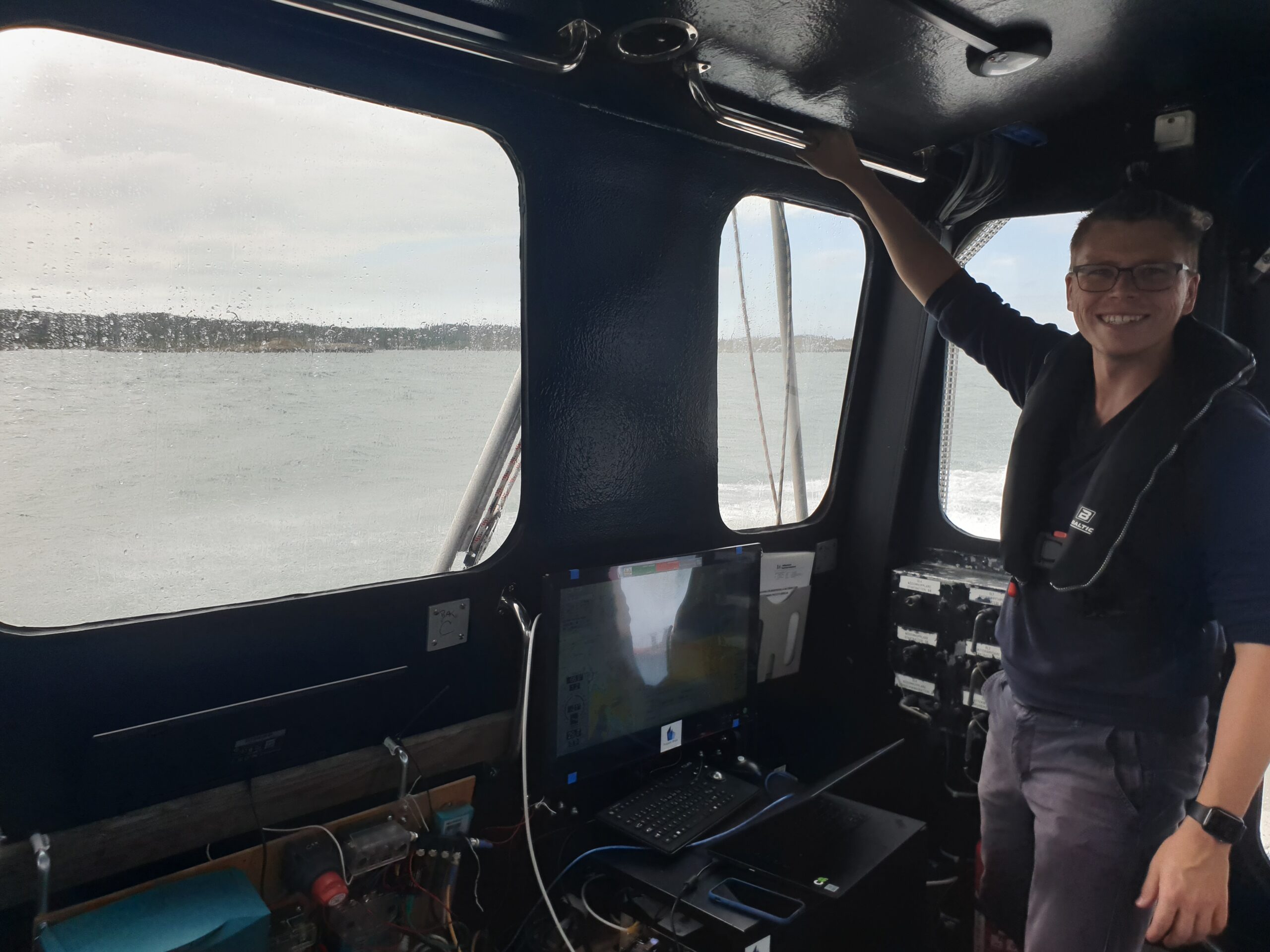 Onboard of 11 00 (Search and Rescue boat ), with the newly installed Telko ECDIS.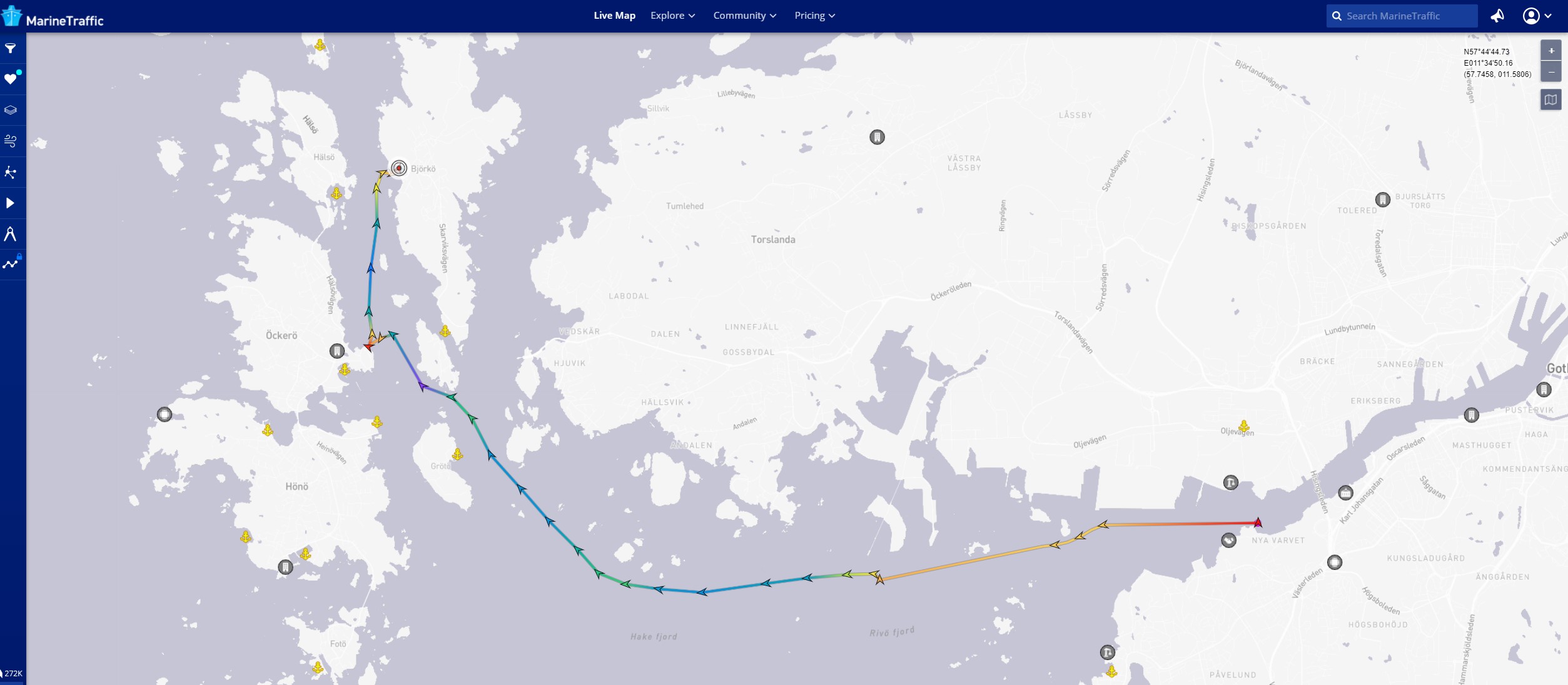 One of many test drives during this week, this screenshot from marinetraffic.com shows 11 00's track from Nya Varvet to Björkö in the Gothenburg archipelago.